The cost of running a "Professional Free University" is not easy.   The main expenses that we incur monthly are things like:  Marketing, Printing, Staffing Events, Room Rentals, Speaker Fees, Virtual Fees and Constant Contact Emailing Software.
We very much appreciate our Corporate Sponsors who have helped make this possible.    If you know a company that is interested in helping support our Education-based classes, please have them contact EmpowerU at info@empoweruohio.org.
Current EmpowerU Sponsors: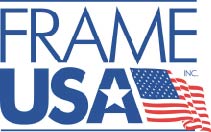 Frame USA, Inc. is an 100% Made In America manufacturer of Picture frames.   Order on the Web Direct and Save big $$$ on Picture Frames or visit Retail Showroom.  http://www.frameusa.com

Frame USA, Inc.
Retail Showroom
225 Northland Blvd.
Cincinnati, OH  45246
http://www.frameusa.com
The Finney Law Firm is "Making a Difference for Our Clients, Our Profession and Our Community".    In 2014, The Finney Law Firm won two seperate First Amendment cases before the United States Supreme Court.   See more information at http://www.finneylawfirm.com.
Finney Law Firm, LLC
4270 Ivy Pointe Boulevard, Suite 22
Cincinnati, OH  45245
http://www.finneylawfirm.com
Patrons of EmpowerU –We Graciously Thank You for Your Support of EmpowerU!   To Become a Patron please send your contribution of $50 or more to EmpowerUOhio.org, 225 Northland Blvd., Cincinnati, OH  45246
2023 (Updated as of 2/22/23)
Tom Hagedorn
Donald Hurd
Anita Terreblanche
Barabara Weaver
Dennis Couch
Bruce Russo
Karen Hensley
Beth Boyd
Dave and Anita Freeman
George and Susan Spears
Rebecca Costello
Susan Pollock
Dennis Hays
Georgia Crowell
Linda Caudill
Douglas Robinson
Thomas Terwilliger
Carol Schmidter
2022
Gloria Tasch
David Holwadel TTEE.
Rebecca and John Costello
Margret Shardelow
Deborah Witsaman
Marlene Primuth
Midwest Herbal Products LLC
Donald and Mona Simpson
Gregory Wolfe and Viva Goorian
Judith and Melvyn DeWitt
Gary and Barbra Horwitz
Leah Cagle
Otis and Cleo Moreman
J.S Dieman Trust
Mary Kerley
Daniel and Pamela Clark
John Lynn Murray
George and Susan Spears
David and Anita Freeman
Louis and Patricia Williams
Daniel and Kathleen Peters
Sue King
Dennis Hays
Phil and Jillian Holt
Arnold and Mona Burge
David and Toni Eyrich
Diane Landi
William Roll
Santos Auto Service 
Jeanine and Fred Monzel
Alicia and Richard Sparks
Joel and Kim Grant
William and Jennifer Kaval
Carolyn Rand
Sharon Medlock
James and Bonnie Link
John and Rebecca Costello
David and Karen Schwarz
RJR Real Estate
Linden Kunz
John Kruger
Donald Hurd
William Flax
Rusty Wilson
Joe Platt 
Marlene Hess Kocher
Lucas Perry
Catherine Wickern
Richard DeVert
Nathan Little
Sandra Melillo
Georgia Crowell
Vincent Welage
Rober Simpson III
Marlin Ach
Alicia & Richard Sparks
Lesley Hodge
Graeme George
Eric and Susan Holzapfel
Mary Kerley
Craig and Jennifer Doerger
Susan and George Spears
J Lukas
Marlene Primuth
Darwin and Patricia Yung
Marlene Hess Kocher
David and Anita Freeman
Diane Landi
Kathy Freudenberger
Pamela Ledford
Christine Duhme
Sandra Melillo
Donald Hurd
William Flax
Janis Sutton
Larry Taylor
Kenya Dierks
Judith Kelch
Betty Overstreet
Kenneth White
John Keuffer
Deborah Alexander
Barbara Schwendenmann
Thomas Heisler
Flying Pig Ventures, LLC
Helga Silven
Patricia Yung
Katherine Sweet
Joe Platt
John O'Neill
Patricia Daugherty
Juanita Thomas
Eugenia and Ed Bell
Susan Hardenbergh
Wendy Meek
Jay Ratliff
---
Lynn Allen- 2021
Jerry Anders
Sally Auble
James Benz
Mary Beshear
Nancy Brown
Nancy Brunemann
Karen Burton
Leah Cagle
Pamela Clark
Dorie Comer
John & Rebecca Costello
Georgia Crowell
Crystal Dahlmeier
Patricia Daugherty
Ted Day
Thomas DeMuth
Mel & Jude DeWitt
J.S. Dieman Trust
Ernes & Betty Elliot
Rich Emery
Linda Ewing
Melanie Frazier
Anita Freman
Jeffery Gearhart
Thomas Hagenbarth
Linda Hausfield
Dennis Hays
Christopher Hicks
Kirsten Penton Hill
Robert Hiller
Michele Holthaus
Gary & Barb Horwitz
Laura Hoyer
Ruth Hubbard
Donald Hurd
Paula Johansen
Susan Haines
Karl & Marilyn Kaucher
Jennifer Kaval
Travis Keefer
Paul Kennedy
Mary Kerley
John Kerr
Timothy King
Vivian Kist
Randal Kleine
Mary Krimpenfort
Diane Landi
William Leatherbee
James Lewis
Bayard Liesch
Ina Loftspring
J Lukas
Kevin Malloy
Robert Mathes, jr
Denise Mayer
Monnier for Mayor 2019
John McHugh
SHIRLEY MCLEAN
Robert & Sharon Medlock
Sandra Melillo
Joseph J. Moravec M.D.
Otis Moreman lll
Betty Overstreet
Thomasina Patton
James Perry
Kathleen Peters
Joseph Platt
Barbara Powers
Dianne Rabe
Jay & Janalee Rissover
Douglas Robinson
Bill Roll
Dennis J Roth
Santos Auto Service
Karen Schwarz
Karen Shinkle
Rick Singel
Alica & Richard Sparks
Susan Spears
Mary E Specht
G. Tasch
Anita Terreblanche
John Torrence
Charles & Kathleen Tupper
Nancy Van Pelt
West Chester Tea Party
Deborah Whitacre
Connie Wilson
Edward Wimmer
Patricia Yung