Tri-State Trails:Connecting Indiana, Kentucky and Ohio
Symmes Township Branch-Public Library of Cincinnati and Hamilton County
11850 Enyart Rd
Loveland, Ohio 45140

Thursday, March 23, 2017


Click here to view class handout.

Click here to view the class slides.

Learn how Cincinnati Connects with people  through walking/hiking trails and bike lanes.  Hear how you can enjoy our Tri-state local trails which makes our  region a great place to live, work and play!

Join us as Empower U and Wade Johnston team up to help you discover the opportunities and positive  effects as Cincinnati Connects through Tri-State Trails.  Not only is it fun but will create healthier people and a better environment!

Discover the many trails that connect Cincinnati, where they begin and where they meet. There are also new proposed trails that will further enhance this ever growing network.

Share in the vision of trail advocates and their plans to connect our region through a physical network of trails.

Spring is on the way and this could make for a great family outing!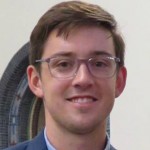 Wade Johnston

To attend this class virtually click here after 6:50 pm the night of the class.