Third Eye believes in helping everyone open their "minds eye" to a world of new possibilities…..one pint at a time. Join us for a fun evening at the brewery for our ending event!
Third Eye Brewery
11276 Chester Rd.
Sharonville, Ohio 45246

Thursday, November 18, 2021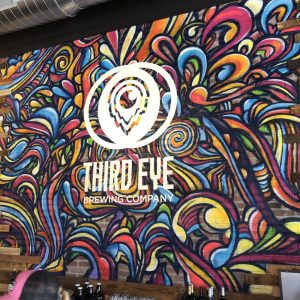 Third Eye features a large open taproom and lots of outdoor space including a covered patio with an upper deck.  A wide range of beers and other hand crafted beverages to meet a variety of tastes – even for non-beer drinkers!   Also offered is a limited selection of wine and spirits, non-alcoholic beverages, and a full kitchen. 
For a cost of $12 we will tour the brewery and see firsthand how craft beer is made.  We will sample four different craft beers, while one of Third Eye's brewers describes how each flavor is made.  EmpowerU will provide appetizers.  Sign up early, class is limited to 50, payment can be made on the registration page.
Company's Bio: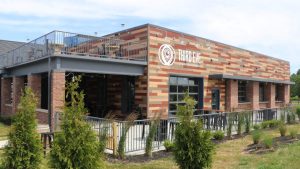 Third Eye Brewing Company.  How it got to this point is just as mind-bending as some of their experimental beer creations. The idea had been conceptualized for over 20 years, but once the official paperwork was submitted in 2017, the ingredients needed for a successful venture seemed to slowly blend like a fresh batch in one of Third Eye's fermenters. Third Eye first welcomed guests on June 17, 2020, in the middle of a global pandemic.  While many businesses were forced to close their doors due to Covid-19,
Third Eye opened theirs and people haven't stopped walking through since.   The first 13 months couldn't have gone much better for Third Eye, a good omen for the first piece of the puzzle in the revitalization of Sharonville's once buzzing Northern Lights district.  The Third Eye Family are having a heck of a time living out the mantra that can be found all over the brewery: live life, do good, and drink beer.