"Not in Our Town" -- New book to be discussed.
EmpowerU Studio at Frame USA
225 Northland Blvd
Cincinnati, Ohio 45246

Thursday, November 17, 2022


(Note: Madi's House event originally planned for tonight has been cancelled due to family illness.   It has been replaced with the following season ending event)

Required Reading:  Vivek Ramaswamy:  The New Woke Discrimination Demands a New Law!
Join EmpowerU tonight for our SEASON ENDING EVENT–the end of our 24th Semester!
Happy Hour * Appetizers * Sandwiches * Peter Bronson * Guitarist Daniel Regenold * Fun!
From 6:00-7:00 PM we will host a happy hour event with the following DETAILS:
     –Beer, Wine and Sandwiches to be provided,  
     –Please bring an Appetizer or Dessert
     –We'll have some GREAT entertainment–Guitarist Daniel Regenold to Entertain
     –Let's have fun–maybe bring a friend or neighbor     
Peter Bronson's Class will start at 7:15 PM-8:15 PM–Get your signed copy of the book!   We are very glad to have Peter back to talk with us and entertain!
How did Cincinnati stay "Ivory clean" while the Mob ran an empire of gambling, prostitution, drugs, corruption and murder right across the river in Newport? The answer is in Peter Bronson's new book, Not in Our Town, a sequel to his regional best-seller, Forbidden Fruit: Sin City's Underworld and the Supper Club Inferno.
Not in Our Town is an amazing, untold story of the gritty and dangerous battle against organized crime. As the Mafia moved in, the Queen City fought police corruption, sex scandals and epic battles against underworld smut king Larry Flynt, making national headlines with its crusade for decency.
Career newsman Peter Bronson did extensive research into FBI files, national archives, court testimony and interviews to find out about…
The underworld network in Ohio cities
Mafia bosses who lived in Cincinnati
The silent partners in Larry Flynt's empire of porn
Police corruption and stag parties with hookers
How the media was played by the porn Mob
A plot to blow up the U.S. Supreme Court
A CIA spy linked to the JFK assassination who worked for Larry Flynt
The "Wizard of Odds," Charlie Keating, Si Leis, Jerry Springer, the Mapplethorpe meltdown and more…
"Most people today would not understand what it was like in the 1970s. You had to be there, to live through it, to describe it. This book is an entertaining history, informative and well written." – Former Cincinnati Police Vice Detective Jimmy Simon
Get your RSVP in for this event!
Speaker Bio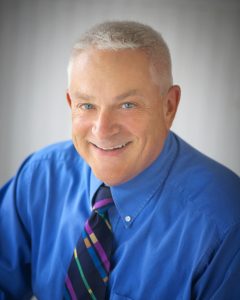 Peter Bronson, author of 'Not In Our Town', Forbidden Fruit, and several other books, was editorial page editor and columnist for The Cincinnati Enquirer for nearly 20 years.  Under his leadership the Enquirer was judged Best Editorial Page in Ohio four years in a row. 
Before coming to Cincinnati in 1992, he was editorial page editor and columnist at The Tucson Citizen in Tucson, Arizona.  He started his news career in Michigan after graduating from Michigan State University in his hometown of East Lansing, Michigan.  He has served on several non-profits, including Casa de los Niños home for abused children in Tucson; Northern Kentucky Children's Home; Leadership Cincinnati; and Cincinnati Right to Life.  He was a regular panelist / producer on the Channel 9 WCPO TV show Hotseat, and also on the weekly Tucson news show Arizona Illustrated.
He's been a contributing editor and columnist at Cincy Magazine, and now is owner and publisher of Chilidog Press LLC, which offers publishing, writing, edition and consulting.  His 2005 book, Behind the Lines: The Untold Stories of the Cincinnati Riots, was a regional best-seller.  He is co-author of Legacy of Courage: True Stories of Honor Flight Veterans, and Legacy of Courage II.  Chilidog Press has published dozens of books, including Judge A: Irretrievably Broken, Dance When You Can and the national award-winning Submerged.
He is active as a group leader at Horizon Community Church.  He enjoys working on old sports cars, playing golf and travel.  He is the father of two, and lives with his wife, Kathy, in Milford.
_____________________________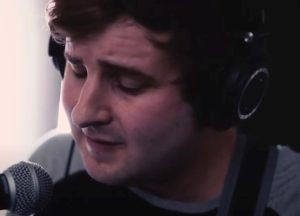 Entertainment
Daniel Regenold, lead guitarist for the well-known Cincinnati Band The Vims, and local performer, will entertain us tonight with Acoustic Guitar Music to help us close out our 24th semester at EmpowerU.   Daniel will play a one hour set starting at 6:00 PM. 
This season-ending event is always a fun place to meet new friends and enjoy.   See you then!