Take 20: Meet Chris Monzel, a republican candidate in the primary for Ohio House District #28.
EmpowerU Studio at Frame USA
225 Northland Blvd
Cincinnati, Ohio 45246

Tuesday, March 29, 2022


To Watch a Complete Recording of Kirsten Hill's Video on Social Emotional Learning (S.E.L.) –Click Here

To View Kirsten Hill's Powerpoint Slides on S.E.L. (recommended) –Click Here

Required Reading:  Home Depot Tells Its Staff They're White-Privileged Oppressors and Marginalized Victims

Attendees to tonight's class on Social Emotion Learning, if you can take a look at this page before the class as we will discuss:   https://education.ohio.gov/Topics/Student-Supports/Ohios-Whole-Child-Framework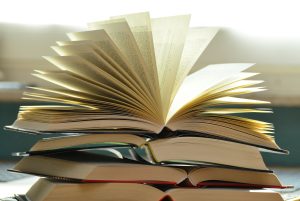 Social and Emotional Learning (SEL) is just one cog in the Whole Child Framework(1) wheel–which is part of the Ohio Department of Education.  There has been a highly coordinated effort to turn schools into places that conduct behavior therapy on children rather than instruct them in academics.  Academics have been purposely diluted by the injection of SEL programs.  Values, attitudes and beliefs inculcated by the 'experts' displace the family and community values, attitudes and beliefs.  
Come learn the myriad players and routes to control Ohio children and the children's social connections from Kirsten Hill, current member of the State Board of Education.  Kirsten was a member of the Integrated Students Support Committee and the State Board at the time Ohio's Social and Emotional Learning 'Standards' were approved in mid-2019.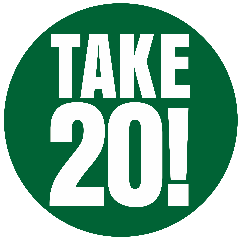 Chris Monzel is a Republican candidate in the primary for Ohio House District #28.   Chris has a long history of serving the public including his 8 year stay as a Hamilton County Commissioner ending in 2018, including when he served as President of the Commission.   Also, Chris also served as a Council Member of the Cincinnati City Council. Come Early at 6:30 to say hello to Chris!
Speakers' Bios: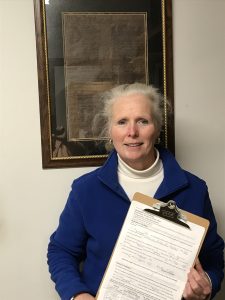 Kirsten Hill is an elected member of the Ohio Board of Education since January 2019. She is chairman of Totally Engaged Americans, a community group of conservatives, in Lorain County. It was founded in 2009 and meets monthly. She also helps lead Free Ohio Now, which was founded in 2020 in reaction to government tyranny and Ohio Freedom Action Network founded in late 2021 to support local group leaders.
Kirsten and her husband, Andy, operated her family's year-round farm market in Lorain County for 25 years. She also ran a seasonal farm-tour business, hosting families and preschool through elementary classes for many years. She has two children, a software developer and a physician. Prior to being a small business owner, she worked as a certified public accountant in Cleveland and in Ann Arbor, Michigan.
Kirsten was on the Amherst Schools Education Foundation board for 20 years and on the Amherst Township Board of Zoning Appeals for 15 years, most of them as chairman. Kirsten has a degree in accounting and a master's degree in business administration. She is on the Republican County Central Committee, ran for State Central Committee and is currently running for the Ohio Senate.
_____________________________________________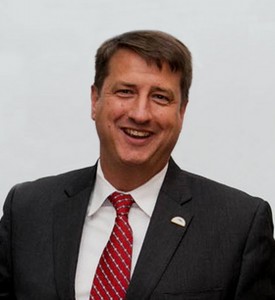 Chris was born in Hamilton, Ohio, and was raised in Loveland, Ohio. There he attended Loveland Public Schools and St. Columban Elementary School and later graduated Valedictorian from Moeller High School in 1986. His passion for public service was first sparked while at Moeller when he took part in student government, the American Legion's Buckeye Boys State, and the Cincinnati City Council's Youth in City Government Program.
Chris graduated from Purdue University in 1990.  In 1993, he and his wife, Jana,  decided to pursue public service by accepting a position with the Marianist Volunteer Service Community in Queens, New York where they worked for a year at the Angel Guardian Home Foster Care Agency in Brooklyn, New York. While there, Chris worked with teens, helping them to develop independent living skills in order to prepare them for life outside the foster care system. They then became the acting Director of a homeless shelter in Oakland, California, where he learned firsthand, the many housing and health care issues facing inner-city communities.
Chris' growth as a public servant is the product of years volunteering in the communities in which he lived. He has served as trustee for the Mt. Adams Civic Association, and Vice-President of the Winton Place Community Council, now known as Spring Grove Village. Chris was an active member of Spring Grove Village's Citizens on Patrol group. as well as in prior elected office as a member of Cincinnati City Council.    Chris also served as a Hamilton County Commissioner from 2011-2019.
A Six Sigma Master Black Belt recipient, Chris is presently employed by General Electric Aviation, as the CSA Productivity focal for CFM56 Services Engineering.   This designation denotes acquired enhanced skills and results in achieving increased productivity.   Chris, his wife Jana and their children currently reside in Glendale. Chris and Jana are both deeply involved in their children's activities. They believe that providing a stable family environment steeped in faith and tradition is their primary responsibility.