Open Mic Night at EmpowerU Studio
EmpowerU Studio at Frame USA
225 Northland Blvd
Cincinnati, Ohio 45246

Thursday, April 13, 2017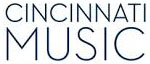 This Class Has been Cancelled!   We did not receive enough band submissions to allow us to have the competition we were hoping for.   We love this idea and will keep trying.  Sorry!  
Calling Cincinnati Musicians! EmpowerU will present its first ever Open Mic night on Friday, April 13, 2018. Come and hear from some of Cincinnati's top local musicians for what is sure to be a fun night as we choose 10 great musicians to play 2 songs each. We'll make sure to have some great Cincinnati Craft Beer on hand to double the pleasure—making it a GREAT Cincinnati event. At stakes for the winner is a $100 prize with the 2nd place musician receiving $50
To be considered for our initial Open Mic Night challenge artists must submit an audition video of your performance—preferably on YouTube (other arrangements can be worked out via a dropbox).  We prefer at least one of the two songs be an original composition from the musician.  (If you don't have any original songs please still apply).    An AMP-PA System and Microphone will be provided for musicians to plug into. Email us your audition video to info@www.empoweruohio.org by April 9. You will be notified of your acceptance into the Open Mic night by April 11.
We look forward to a great night of live music and fun. You are welcome to BYOB and drinks and some snacks will be available at the venue. Seating for this event is limited to 120 people so make sure to sign up for this FREE event early.