The amazing story of one family's escape from Germany in 1939.
EmpowerU Studio at Frame USA
225 Northland Blvd
Cincinnati, Ohio 45246

Thursday, April 13, 2023


To Watch a Complete Recording of This Class–Click Here

Required Reading:  Pausing AI Development Isn't Enough–Shut it Down –Eliezer Yudkowsky, TIME Magazine

The 'amazing story' of Lisa Mac Vittie and her family's plight to flee Europe in 1939.  Lisa will recount her own personal journey taking you to Germany where it began, life for the family before Hitler's reign against the Jewish people, life for the extended family that left and those who didn't, and the barriers they faced escaping to China only to arrive just after the Sino-Japanese War.  When the family embarked from the ship in China Lisa's mother said to her father "what have we gotten ourselves in to".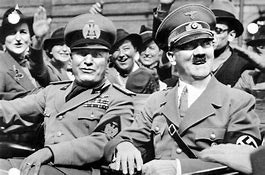 Living in China for ten years before immigrating to the United States was much like life in Europe when they fled except for the threat of being sent to a concentration camp.  Her younger sister and brother were born in China, her sister Marion died at the age of 2 of diphtheria.   See Lisa's family below: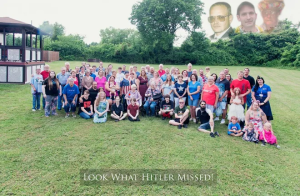 Lisa's father was always optimistic about their future only to be murdered just before the family was close to making their final journey to the United States.  How fortunate for America that Hitler missed Lisa and her family resulting in many descendants that can call the United States home.  Lisa is now 90 years young and still going strong.
_________________________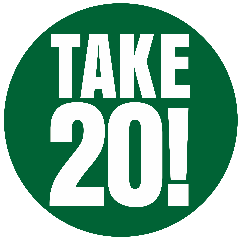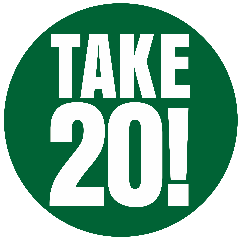 Many of you have driven past an old stone building in Camp Dennison on the way to Milford. Ever wonder what it is and the history behind it? Come listen to the three-part history of the Christian Waldschmidt Homestead and be prepared to be enthralled.  In 1794, Christian Waldschmidt, a veteran of the American Revolution, moved his family to a site on the Little Miami River and built a new community called New Germany.
In 1804, he built his home, which included a store. Waldschmidt was a businessman and encouraged new settlement, staffing a church and helping to find a school, and beginning industries vital to the survival of his new home, such as Ohio's first paper mill, a cooperative distillery, woolen mill, sawmill, and a blacksmith shop.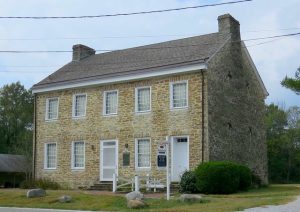 During the Civil War, the house and surrounding grounds were part of Camp Dennison, used primarily as a general training center, recruiting depot, and hospital post, and named in honor of Governor William Dennison. The main house, now known as Waldschmidt House, served as the headquarters for General Joshua Bates.
Speaker's Bio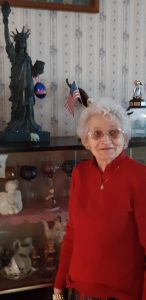 Lisa Mac Vittie- Lisa was born Liselotte to Kurt and Elizabeth Isaack in Berlin, Germany, in 1932. In 1938, when Lisa was 6 years old Kristallnacht occurred sealing her parents' decision to flee Germany.  In the summer of 1939, Lisa, her parents, 7-year-old sister and 12-year-old brother readied to make their escape fleeing to China as it was the only open port in the world where they could go without questions being asked.  In 1949, Lisa, her mother, sister and brother immigrated to the United States settling in New Jersey.  In 1954, a 23-year-old Lisa became an American citizen, and shortly thereafter joined the United States Air Force as an academic instructor. 
She met Herbert Mac Vittie, who was a technical instructor in the Air Force, and in November 1955 they were married.  In March 1957 Lisa left the military due to being pregnant with their first child.  They spent three years in Germany where there first two children were born, and then sent to Wurtsmith Air Force Base in Oscoda, Michigan, where their 3rd and 4th children were born.  While raising her children and working full time with the Civil Service she received her degree in accounting.  Herbert retired from the military in 1974, and Lisa's Civil Service job transferred her to Cincinnati in 1993 where she worked for the Corps of Engineers, retiring in 1998. 
Lisa has always supported the Air Force as a civilian, been an active member of her eastern Cincinnati community, and has devoted her free time to serving the American Legion and speaking at elementary schools to children about the Holocaust.  She is a member of the color guard with the American Legion and insists on carrying the POW/MIA flag when it is used.
_________________________
Darlene West has been involved with the Christian Waldschmidt Homestead for over 10 years serving as a trustee, docent, and special event coordinator. Having been a middle school teacher for longer than she cares to admit, transitioning to a docent/event coordinator was an easy process. She made a living talking to English students. Now she has the chance to talk about history to a much more eager audience. She is a 50+ year resident of the Cincinnati area, received her BS at the College of Mount Saint Joseph on the River and did her graduate work at Wright State university. She and Jim, her husband of 53 years, have three sons, and 10 grandchildren.