Live Life to the Fullest: Bring Balance to Your Life
EmpowerU Studio at Frame USA
225 Northland Blvd
Cincinnati, Ohio 45246

Tuesday, February 27, 2018

To view a complete recording of this class click here. Are you living a full life today? Do you feel alive and passionate about what you are doing? Do you know what you want more of in your life? In this presentation, Life Coach Jennifer Blair talks to you about life, balance, fun and happiness— and how you can make choices to have the life you want.
Using an interactive life balance exercise, Jennifer examines what a full life is and provides practical perspectives, guidelines, and examples to help attendees think about their lives— what is working, or not working, and ultimately, what matters most.
By examining where people are in eight different areas of their lives, participants will explore how to add more balance, focus and joy, as well as gain practical tools to make empowered choices, create inspired actions, and get their lives moving forward.
Speaker Bio:
Jennifer's passionate commitment to her work focuses on personal and professional life coaching, creative and entrepreneurial consulting, inspirational speaking, writing, and occasionally, teaching salsa dancing. Extensive coaching skills and personal experiences allow Jennifer to create compassion and trust with her clients to move them forward to envision and embrace their definition of success. She assists them in creating life balance, unearthing their strengths and values, overcoming fears and limiting beliefs, setting goals and integrating sustainable change not only in what they do, but in who they are becoming. Her lifelong leadership experiences, extensive coaches training through the Coaches Training Institute and public speaking are making a difference in the lives of clients, audiences and readers all over the country. As a native Texan, Jennifer graduated from Southern Methodist University and served in various communications roles for EDS, Senator Lloyd Bentsen's office and the Louisville Bar Association. Her numerous volunteer activities have allowed her to mentor women, especially her roles as President of The Junior League of Louisville, co-chair of the Race for the Cure, Co-Director of Greater Louisville Outstanding Women (GLOW) and President of the International Coaches Federation (ICF) Ohio Valley Chapter. From 2007-2012, she wrote a monthly column focusing on in-depth life coaching issues for Underwired Magazine. A compilation of this work, The True You: Tools to Excavate, Explore & Evolve was published and released in January 2012.
Click Here for Handout 1   ,   Click for Handout 2,   Click for Handout 3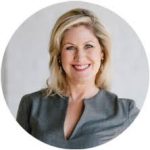 Jennifer Blair