Learn how highly intelligent elephants are with their complex emotions, feelings, compassion and self-awareness.
EmpowerU Studio at Frame USA
225 Northland Blvd
Cincinnati, Ohio 45246

Thursday, March 23, 2023


To Watch a Complete Recording of This Class–Click Here

Required Reading: Midsize Banks to Feds:  Insure All Our Deposits for Two Years

Elephants represent strength and good fortune. They also symbolize health and happiness and are thought to promote spiritual wellbeing in our daily lives. Elephants are strong and nurturing, they are loyal to their family and are determined and protective.
In this class we will learn the basics on the different species; body structure, physiology, eating habits, environment, family structure, social behaviors, mating, reproduction, and rearing their young. 
Elephants impact the environment; planting trees, digging wells, changing the world around them which is why they are called a "keystone species".  We will learn how they interact with humans, their current status, threats against them, and what we can do.  The Cincinnati Zoo elephants project is to be completed in 2024.
Speaker Bio: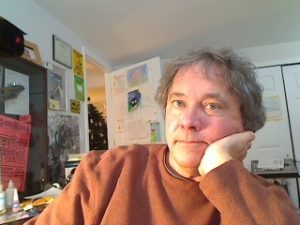 Mike Biere is a 1964 graduate of Aiken H.S., USMC 1966- 1968, Vietnam 1967 – 68 B.S. and M.S. in biological sciences.  He worked as a conservation consultant and field biologist before switching to work as an IT technical consultant.
Retired in 2016; currently doing volunteer education and research projects at the Cincinnati Zoo.  In 2023 he was offered a part-time position as an assistant elephant keeper at the zoo.
He teaches free guitar classes at Springdale Nazarene Church on Tuesday evenings. He has been a guitarist/vocalist since 1962 in various bands plus lots of solo work.  60's music.