Sales & Performance Improvement for Your Business
EmpowerU Studio at Frame USA
225 Northland Blvd
Cincinnati, Ohio 45246

Wednesday, March 8, 2017


Mark Faust is the author of Growth or Bust: Proven Turnaround Strategies to Grow Your Business.

In his book he offers several strategies for how companies can grow their business, including Offer Options and Go Big, Begin a Continuous Innovation Process, Consistently Conduct Depth Interviews, and Prioritize and Manage the "three Target 20's"

Join Empower U and Mark Faust for an in-depth discuss Sales & Performance Improvements.


There is a $10 Fee for EmpowerU Business Classes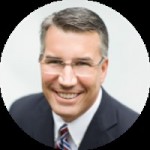 Mark Faust

To attend this class virtually click here after 5:50 pm the night of the class.