Take 20: Meet Kim Georgeton, Candidate House District 28
EmpowerU Studio at Frame USA
225 Northland Blvd
Cincinnati, Ohio 45246

Thursday, March 3, 2022


If you would like to sign up for AFP's activist training certification class- click here
This Class is Sponsored by Americans for Prosperity
We will discuss some of the elements of a good story and how to use a story to impact your legislators.  While stories are not the only way to move our elected officials, they are most assuredly the easiest and most effective way to do so.  We will also discuss several other ways to get the attention of those whom we have chosen to represent us at the different levels of government.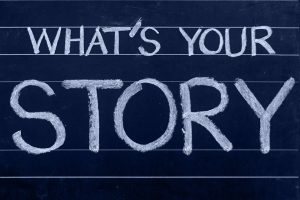 Speaker Ray Hoskins, is a senior trainer for Americans for Prosperity's Education and Training department, he brings his unique background of teaching high school history, coaching wrestling, football, and track, and entrepreneurship along with an MBA and experience as a small business owner to his job. He has coached and mentored field staff, other trainers, and activists to perform at a high level. He has a great passion for helping people succeed even where they do not think they can.
If you need to step-up your communication to governmental officials, start with this class!   This part of the class on The Power of Storytelling will start about 7:30.
___________________________________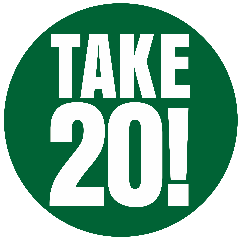 Meet Kim Georgeton–from 7:05-7:30 PM
Kim is a candidate for the Republican Primary for District 28 for the Ohio House of Representatives.   Here is what Kim stands for:   "Follow the Constitution. No Mandates. Less Government. Less Taxes. More Small Business. More School Choice. Protect Parental Rights. Protect Free Speech. Protect Gun Ownership. Protect Life. Defend Our First Responders. Advocate Fair Elections. Fight Corruption. Serve With Integrity."
Feel free to come to EmpowerU Studio early tonight (after 6:30) to meet and speak with Kim Georgeton.
Speakers' Bios: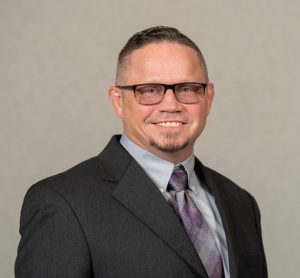 Ray Hoskins- Ray is a veteran of the United States Air Force, where he served as a Special Operations Pararescueman. He is passionate about issues that affect not only veterans, but also those who are currently serving our country. As the director of veteran's education, he works closely with Concerned Veterans for America producing and delivering content around a myriad of subjects, including foreign policy, VA health care, and ending endless wars.
He has been married to his wife and best friend, Jenny, for twenty-four years. They have five boys ranging in age from fourteen to twenty-eight. His oldest son, Vince, is proudly serving in the United States Army. His next son, Mason, is an engineer. His third son, Hayden is studying to become an engineer. His fourth son, Peyton, is currently in high school, and his youngest son, Damon is also in in high school. He also has two daughters-in-law and four grandchildren.
___________________________________________________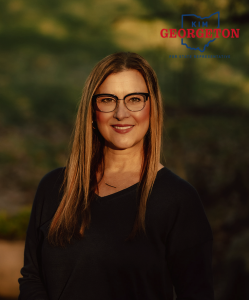 Kim Georgeton was born and raised in Cincinnati, the daughter of a WWII Marine Veteran. She graduated from the University of Cincinnati and has a 25-year career in Consulting. She lives with her Husband John, owner of the Red Squirrel Restaurant, her daughter, and her two Whippets.
Kim is a strong constitutional republican candidate and stands for traditional family, legal and political values. She believes the government has overreached their position in recent years and will stand firmly to correct that imbalance. With a focus on the Constitution, Kim underscores that "governments were instituted among men, deriving their just powers from the consent of the governed" – The Declaration of Independence, 1776. Kim's overall goal as your representative is to uphold and protect the unalienable rights of We, the People.