Take 20: Meet State Representative Jennifer Gross Joins EmpowerU
EmpowerU Studio at Frame USA
225 Northland Blvd
Cincinnati, Ohio 45246

Thursday, February 24, 2022


When liberal and conservative news organizations provide their audiences with different facts it divides us politically, leaving us incapable of productive dialogue.  It also divides us socially, as so many of us over the last 6 years have had close friends and relatives sever ties with us over our political views.

In this talk Mr. Mercier will provide an empowering prescription for bridging this divide.  He will present techniques for bypassing the media to get to the truth, for challenging journalists who stoke this divide, and for awakening others to these manipulations. 

_____________________________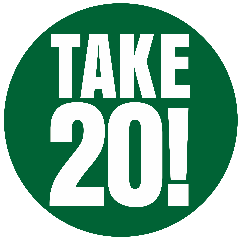 Rep. Jennifer Gross is running for re-election in the 45th District.  Whether you are in her district or not she represents all Ohioans, so if you haven't had the chance to meet her she will be available between 6:30 – 7, to meet and chat with you.  Rep. Gross authored HB248, and will give a recap and update, including the discharge petition and ballot initiative.  She will also give some insight on what it really takes to run for a political office, and what the role of a Legislator is. 
Speaker's Bios: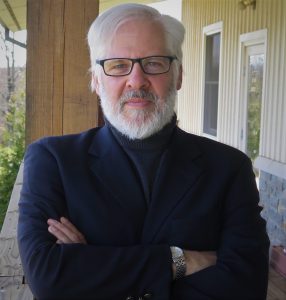 Michael Mercier:
Michael is the Founder and President of Screen Education, which conducts research, and provides training and consulting services, on the impact of information technology on human wellness.  Mr. Mercier has conducted 25 research studies on digital addiction with teens, college students, summer campers, parents, Millennials, and full-time employees.  His research has examined the social, emotional, cognitive, and physical consequences of digital addiction, as well as its impact on academic performance and workplace productivity and safety.  He also has studied the benefits people derive from digital detoxes.
He has spoken on smartphone addiction to schools, corporate audiences, colleges and summer camps, as well as at numerous conferences, including educational technology, summer camp, mindfulness, workplace safety, and marketing conferences.  His research partners have included EMI Research Solutions, Stark Statistical Consulting, Camp Kern, Camp Ernst, Camp Livingston, The Jewish Community Center Association of North America, Hiram College, BOLDFISH, and Calvert Catholic High School.
Mr. Mercier has presented his research to US Congressmen Jim Jordan and Brad Wenstrup, and to the legislative staffs of US Senators Brown, Hawley, Markey, Portman, and Sasse.   Congressman Wenstrup made a House floor speech about his findings on cyberbullying, and he co-organized with the Congressman roundtable discussion with educators on the role that social media plays in bullying and school violence.  He has been interviewed on a variety of radio and television shows.
He holds a BA in Psychology from Vassar College, an MBA in Marketing from the University of Michigan, and an MS in MIS from the University of Cincinnati.
________________________________________________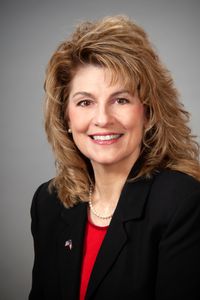 Jennifer Gross: State Representative Jennifer Gross is currently serving her first term in the Ohio House of Representatives.  She represents the 52nd District, which includes West Chester Township, Liberty Township, Fairfield Township and part of Sharonville in Butler County.  She is a 21-year Air Force veteran and retired Lt. Colonel, who served our great nation in Saudi Arabia during Operation Provide Comfort and in Sarajevo during Operation Provide Promise.  Gross retired from the military in 2008.  She is currently a member of American Legion Post 681 and VFW Post 7696, where she became the first active female inductee in February, 2019. 
Representative Gross has been a Family Nurse Practitioner for over 16 years and a registered nurse for over 30 years.  Prior to becoming an NP, she managed a three million dollar territory for Eli Lilly.  She most recently participated as a sub-investigator for Operation WARP Speed developing treatments to help battle COVID-19.  She also currently manages a small business as a health coach.  Representative Gross believes in strong public policy that supports Ohio business success, legislation which supports and protects the unborn and will uphold Ohioans Constitutional Freedoms.  She resides in West Chester with her husband, Chris, and their two sons.