Legacy of Courage – the Story of Honor Flight
EmpowerU Studio at Frame USA
225 Northland Blvd
Cincinnati, Ohio 45246

Thursday, March 30, 2017


To View a Complete Recording of This Class Click Here

Join us to learn how the veterans of World War II, Korea and Vietnam shaped our country and how the Honor Flight honors them.

Our veterans are a national treasure, an American legacy of history and wisdom. Discover why Honor Flight takes them to see their memorials in Washington D. C., on an all-expense paid trip.

Our gift from a grateful nation. Look down the long hallway of history and learn how to put their service into perspective.

Honor Flight veterans have inspired the writing of two books by local authors Cheryl Popp and Peter Bronson, hear their stories of heroism in a way you never could before.
Cheryl Popp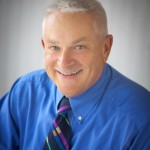 Peter Bronson

To attend this class virtually click here after 6:50 pm the night of the class.