On the fence about whether homeschooling is for your family? This two hour class is for YOU!
EmpowerU Studio at Frame USA
225 Northland Blvd
Cincinnati, Ohio 45246

Saturday, October 30, 2021

Thea Shoemake's Powerpoint Will Be Loaded Here on This Website on Monday, November 1, 2021
This Class is Sponsored by Dr. Jay Rissover
Have you been considering homeschooling; wondering what it would take to be successful? Starting to think you have no choice?  Sign up for this two hour class, and hear from someone who has done it. The overriding goal of homeschooling is to seed and encourage a curiosity that inspires life-long learning; an appreciation of the good, the beautiful and true, that through logic and reason, enables a free-thinking society that values logical and rational discourse.  This class is for parents, grandparents, or anyone with a degree, who you may wish to homeschool your child(ren).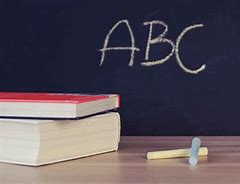 You can homeschool your child, so everyone considering the lifestyle can benefit from this class.  The statistics on homeschooling have crushed most of the myths about the community, and we will certainly cover those, but at the end of the day, the most successful children have involved and engaged parents that have those important discussions at the dinner table…it's just a matter of how many of those you need to "undo" before you have them.  Like the profession of teaching, today's homeschooling community is comprised of two groups: those who homeschool as a calling, and those who homeschool as a refuge or alternative schedule.  Neither is right/wrong, good/bad, but why you homeschool may dictate the initial part of the journey.  Toward that end, this class will cover "Myth-busting," how to be "Legal" in Ohio, "Curricula," and other areas about which people usually ask such as "Sports/Extra Curriculars."
So, this is a 2 hour class on Saturday morning!   We'll make sure to have some coffee ready for you as you learn about this important information.
Speaker Bio :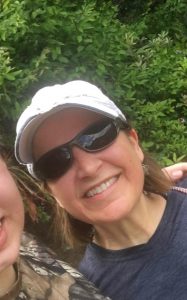 Thea Shoemake chose to settle and raise their family in Cincinnati over 20 years ago.   In addition to her political involvement supporting unbridled liberty in education, Thea kept quite busy in her two favorite roles as homeschool mom and tutor in both home and traditional school environments.  A recent empty-nester, Thea continues to tutor and frequently helps other families considering the challenging but extremely rewarding lifestyle of home-centered education.   Thea is also the founder of the Podcast Everythin is Political.   This can be listened to on Apple, Spotify or Spreaker:  https://www.everythingspolitical.org/podcasts.   You can also get more up-do-date information at www.everythingspolitical.org.