Can We Get the Bureaucrats Out of Our Doctor's Office?
EmpowerU Studio at Frame USA
225 Northland Blvd
Cincinnati, Ohio 45246

Tuesday, March 28, 2017


To View a Complete Recording of This Class Click Here

(The program begins about 7 minutes into the recording)

Click here to view the class slides.
Join us at 6:30 for our 2nd Annual FREE Throw Shooting Contest for March Madness.  You'll get to shoot 10 Free throws and you have to play to win!
Grace-Marie Turner is one of the most knowledgeable and sought after speakers on the topic of healthcare.  She will join us March 28 via the power of video conferencing to offer a detailed update on the fight to get federal bureaucrats out of our doctors' offices.  Grace-Marie will discuss where we've been and the direction she believes we need to head.
Where does the repeal effort stand now?  What should healthcare in America look like as we move forward?  How can we move back toward the power of free markets and innovation that has served America so well?  How can we each be part of this vital discussion and make sure our elected leaders get it right this time? Join EmpowerU for a unique opportunity to hear from Grace-Marie Turner, who will answer these and other questions.
Grace-Marie will discuss what a revitalized world class healthcare system should look like, address difficult issues including how to help people in financial need and those with preexisting medical conditions, and reserve time to answer our questions.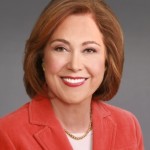 Grace-Marie Turner

To attend this class virtually click here after 6:50 pm the night of the class.