Dennis Quaid's Documentary-An alarming look into the potential of life without power.
EmpowerU Studio at Frame USA
225 Northland Blvd
Cincinnati, Ohio 45246

Wednesday, June 28, 2023

Join EmpowerU at the Movies!   The Popcorn is on us! 
A dynamic legion of energy, economic, national security, and infrastructure experts fearlessly expose our most critical global threat: the vulnerability of our nation's power grids. Together they inform the public of imminent threats and the infinite horrors in store from prolonged power loss. Grid failure is a real and imminent threat, a devastatingly deadly occurrence leading to life-threatening shortages of heat, food, and water. If protective measures are not taken, we will experience catastrophic failures leaving citizens in states of starvation, death, destruction, and darkness for months.
The U.S. power grid is aging and already struggling to meet current demand. It faces a future with more people — people who drive more electric cars and heat homes with more electric furnaces. Our electric utility companies have not implemented sufficient precautions to protect our grid and are well aware of the dangers. Numerous readily available grid safety solutions exist. These viable innovations must be rapidly instituted to protect our grid against known threats and hazards. As the demand for grid protection expands, brilliant minds will undoubtedly develop even more innovative ideas to secure our grid and protect our power. Promising fortification concepts have been developed by wise executives and utility engineers who understand that strict guidelines and protection measures may (hopefully) become required by law. Consistent citizen pressure must continue to pass legislation requiring utility companies to implement existing protective protocols while encouraging them to forge further state-of-the-art safeguards. Our goal at 'GDPU' is to ensure the grid never goes down!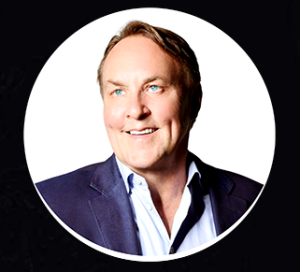 Producer/Director David Tice- CEO of Paul Revere Films LLC., Executive Producer and Financier of the major motion picture, Soul Surfer, released in 2011. In the last two years, Tice has completed production of the 'electrifying' award winning feature documentary about the vulnerability of our nation's power grid, entitled Grid Down, Power Up. The documentary will serve as a springboard to initiate an organized social action movement to secure our nation's power grid.
(Credit to GridDownPowerUp.com for Text and Images)