This isn't Forensic Files, but will be just as fascinating. Take a glimpse into the world of forensics as we listen to some amazing stories and outcomes from Dr. Ken Manges.
EmpowerU Studio at Frame USA
225 Northland Blvd
Cincinnati, Ohio 45246

Thursday, April 21, 2022


To Watch a Complete Recording of This Class–Click Here

Required Reading: The Protection of Pupil Rights Amendment: A Toolkit For Parents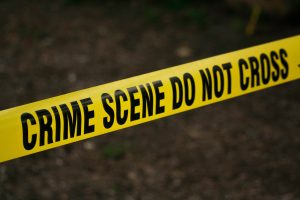 As a Forensic Psychologist, Dr. Kenneth J. Manges testifies in civil, criminal and military cases. When asked what he do, he is fond of saying, "I never talk to the dead, but I always listen." This is his way of saying he investigates the circumstances of what happened just before a person's death, whether by murder or accidental circumstances, and in the instance of evaluating a survivor, how the assault, explosion, fire, or motor vehicle collision has ruined their lives.
Dr. Manges will talk for EmpowerUAmerica and provide a glimpse at some of the amazing stories about how the twists and turns of the evidence, research, and interviews he has had, which have led to some surprising outcomes over the hundreds of times he has testified in court.
Speaker's Bio: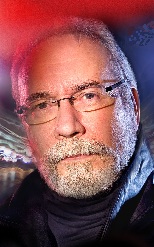 Kenneth J. Manges, Ph.D., ABVE, CVE, CFP
Forensic Vocational & Psychological Expert
Areas of Focus & Competency: Forensic (psychological & vocational), Trauma (emotional physical pain & suffering), Consultation and treatment for referrals from state and federal agencies including, but not limited to Ohio Lawyers Assistance Program (OLAP), Legal Aide, Workers Compensation and the Industrial Commission.
Teaching & Supervision: Has instructed graduate psychology courses in forensic psychology, and counseling. Has participated in the training and supervision of students and practitioners in both the academic and professional areas of competence, forensics, pain management, disability and vocational matters.
Education:  Certification in Forensic Psychology, University of Virginia; Ph. D., University of Maryland; M.S., Brooklyn College, New York; B.A., Adelphi University, New York
Licenses & Diplomates: Licensed Psychologist, Ohio and West Virginia
Diplomate, American Board of Vocational Experts, American Academy of Pain Management, American Board of Professional Disability Consultants, American Board of Forensic Examiners, and American Academy of Experts in Traumatic Stress
Professional Affiliations: Academy of Medicine Hamilton County, Ohio, American Academy of Experts in Traumatic Stress, American Board of Professional Disability Consultants, American Board of Vocational Experts, American Psychological Association, and Ohio Psychological Association
Publications/Professional Contributions: "Manges-Garmize Behavioral Assessment Scale."; "Preliminary Diagnostic Questionnaire" contributing editor, project supervisor; "Burros Mental Measurement Year Book," contributing editor. (2000); "National Computer Systems," Beta test site; Working in the Community, Co-author, Eighth Annual Institute of Rehabilitation Issues; and Editor: Journal of Forensic Vocational Assessment