Take 20: Manfred Schnetzer's life in Germany During and After World War II
EmpowerU Studio at Frame USA
225 Northland Blvd
Cincinnati, Ohio 45246

Thursday, September 22, 2022


To Watch a Complete Recording of this Class–Click Here

To Download Manfred Schnetzer's Powerpoint Presentation–Click Here

Meet Christopher Smitherman who is a candidate for County Commissioner of Hamilton County. This very important position is responsible for the 816,684 people in Hamilton County and the City of Cincinnati.   Christopher is well known as a three term past member of the City of Cincinnati Council where he was a fiscal conservative and fought for proper funding of police and fire.    (Picture below Christopher with his family).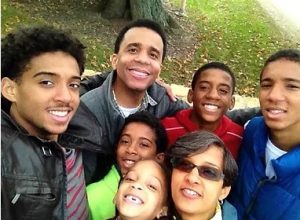 A former President of the NAACP, learn about what needs to happen in Hamilton County for us to make it great.   You will also learn about important grassroots initiatives that Christoper has lead to improve our County.   Christopher will be running as an independent in the election in November.    He will be running against incumbent Democrat Commissioner Stephanie Dumas and Republican candidate Matt O'Neill.
This is your chance to meet Christopher and find out if he is your best choice for Hamilton County Commissioner.  Christopher will be speaking from 7:30 PM to 7:45 PM.
___________________________________________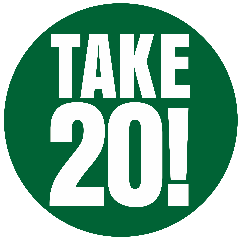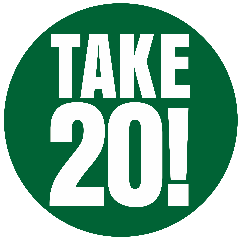 Hear from Manfred Schnetzer- the story of a boy who grows up in Germany during World War II and his eventual immigration to the United States.    Manfred will speak from 7:15-7:40.
________________________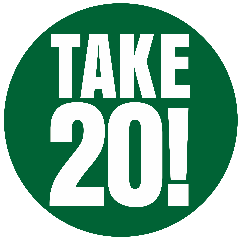 Take 20, Part II–Bonus Speaker–Paul Jacob will join us from 8:15-8:30 PM.   Americans for Citizen Voting works to constitutionally set voting as the exclusive right of U.S. citizens. In recent years, efforts to allow non-citizens to vote have succeeded in California, Maryland, Vermont and most notably last December in New York City.   
This November, Ohio voters will see Issue 2, a constitutional amendment clarifying that only U.S. citizens are entitled to vote in all state and local elections in Ohio. In the last four years, Alabama, Colorado, Florida and North Dakota have passed such amendments with overwhelming margins.   The ACV website is here: https://onlycitizens.vote/
Speaker's Bio: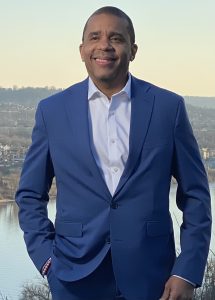 Christopher Smitherman was born on July 16, 1967, in Cincinnati, Ohio. His father, Dr. Herbert Smitherman, was a chemist and the first African-American with a PhD hired at Procter & Gamble. His mother, Mrs. Barbara Smitherman, was a teacher and administrator at Cincinnati Public Schools. Christopher has five siblings – one sister and four brothers. Christopher and his five siblings grew up in North Avondale.
After attending St. Mark Elementary and completing high school at School for Creative and Performing Arts (SCPA) he moved to Bowling Green, Ohio, to attend Bowling Green State University. Christopher studied at BGSU to obtain a master's degree in counseling. Throughout his time in college, Christopher worked as a resident advisor (RA) and, in 1990, he accepted full-time employment as a hall manager at BGSU.
It was at BGSU that Christopher met Pamela Thorton. The two began dating and soon married.Pamela and Christopher married in 1990 and, in 1997, returned to Cincinnati and settled in North Avondale. Together, they raised five children – four boys and one girl – all products of Cincinnati Public Schools.   Christopher is a Financial Planner and small business owner. He has owned and operated his financial planning practice since returning to Cincinnati in 1997. 
In 2009, Christopher purchased the old Bond Hill Library and relocated his financial planning office to the building located in Bond Hill, Cincinnati. As a financial planner,  On January 15, 2019 Christopher's wife Pamela died after a two-year battle with breast cancer and an autoimmune disease. Pamela Smitherman was an educator at Cincinnati Public Schools and left behind her husband and five children.
Christopher was elected to Cincinnati City Council on November 4, 2003, as a member of the Charter Committee. During his term, Christopher focused on neighborhood improvements. He introduced legislation to pioneer regional economic cooperation via Joint Economic Development Districts (JEDD) and Cooperative Economic Development Agreements (CEDA). Christopher also worked to firm up the city's working capital fund and played a leading role in ending Fire Department brownouts. 
On March 27, 2007, Smitherman was elected president of the Cincinnati Chapter of the NAACP. During his term the chapter's membership increased 600% from 500 to 3,000 members and the chapter's debt was eliminated.
During Smitherman's time as president, the Cincinnati NAACP co-authored and co-sponsored five ballot initiatives, three of which were successful. Those initiatives that passed included defeating a county jail tax, stopping red-light cameras, and allowing voters to ratify the sale of Greater Cincinnati Water Works. In order to place these initiatives on the ballot, Smitherman helped collect more than 100,000 signatures.
Christopher ran as an Independent on a platform of balancing the budget, properly funding police and fire, and fixing the city's pension. He went on to win reelection in both 2013 and 2017. On December 13, 2017, Mayor John Cranley appointed Christopher to serve as the Vice Mayor. Cranley also appointed Smitherman to serve on the Cincinnati Planning Commission. Christopher serves as Chair of the Law and Public Safety Committee. 
In the Spring of 2020, Ohio Governor Mike DeWine appointed Christopher to serve on the State's Minority Health Strike Force. As a member of this board, he helped craft directives to address the covid impacts on minority communities across the state. 
_________________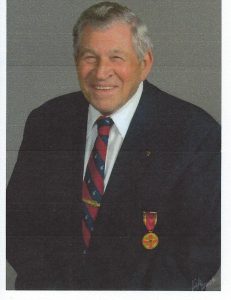 Manfred Schnetzer: Born July 21, 1935 in FRIEDRICHSHAFEN, GERMANY.
Grade School in Stuttgart and Kempten/Allgaeu.
Started as Drafting Apprentice in 1949 in Kempten.
Immigrated to the United States in 1952 and lived in New York, Portland Maine and currently in Cincinnati, Ohio
Inducted into the US Army from 1958 to 1960
Married Regina Hueffer of Germany in 1961
Started work as Co-Op Student at General Electric Aircraft Engines in Cincinnati
B.S. Degree in Mechanical Engineering from the University of Cincinnati in 1968
Retired in 2000 from GE after 38 years.
Currently V.P. of the German-American Citizens League and the German Heritage Museum.
He has six children; three boys and three girls and thirteen grandchildren.
_______________________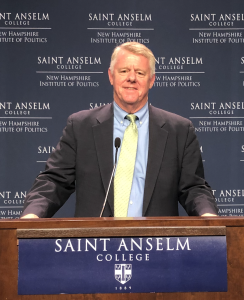 Paul Jacob is president of the Liberty Initiative Fund, a national organization helping citizens place issues on the ballot to hold politicians accountable, fight crony capitalism and protect our liberties. "If there's anyone who's been involved in more citizen initiative campaigns in the history of this country [than Paul Jacob]," said Los Angeles Times reporter Joe Mathews, "I'm not aware of them." For more than a decade, Paul was the voice of the term limits movement, leading U.S. Term Limits, the nation's largest such group.