What would life be like without Freedom? As Americans, we can't imagine it. Those who don't have it, dream of it. Don't miss Annie's Story.
EmpowerU Studio at Frame USA
225 Northland Blvd
Cincinnati, Ohio 45246

Tuesday, April 12, 2022


To Watch a Complete Recording of This Class– Click Here

Required Reading:  Why American Teens are So Sad, The Atlantic–Derek Thompson–Click Here

Required Reading II:  Maine's Largest City in 'Dire Situation' due to Unprecedented Volume of Migrants

Anni grew up in the Islamic Republic of Iran where as a woman, she faced many abuses and injustices, all of which were permitted by law. At the age of 13 she was sold by her father. Two years later, with help from her grandmother, she was smuggled out of Iran to Turkey where she lived in a refugee camp until eventually being granted asylum in the United States.

Anni will tell her story, educate the audience on life under Islamic law and the value of the freedoms we have here today. 

Speaker Bio: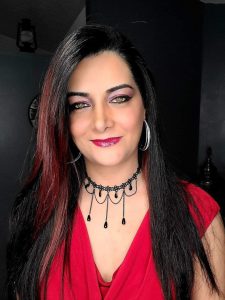 Anni Cyrus is a former Child Bride from Iran who has devoted her life to defending, rescuing and shining a light on the plight of women and girls suffering oppression around the world, particularly where fundamentalist Islam has taken hold. A Middle East expert, Anni speaks 3 languages, English, Farsi and Dari* and monitors international broadcasts in their local languages. She is an expert contributor on Afghan and Middle East policy on Lindell TV and has her own channel on Frankspeech, named after the organization she founded, Live Up To Freedom. She is a human rights activist and social media influencer with nearly three million views of her previous Illinois appearances. Anni brings her unique experience of having been sold as a slave, married as a child, imprisoned as a teen and smuggled over borders. She was an asylum seeker and became a legal U.S. Citizen, a freedom-loving patriot and follower of Jesus Christ. In spite of the dangers, she has risen to become a model of extreme courage, determination, compassion and strength. WWW.LIVEUPTOFREEDOM.COM.