Join this special Virtual only class on Wednesday, May 4th
EmpowerU Studio at Frame USA
225 Northland Blvd
Cincinnati, Ohio 45246

Wednesday, May 4, 2022


To Watch a Complete Recording of This Class–Click Here

Required Reading:  5 Key Takeaways From the Leaked Majority Opinion Draft Overruling Roe V. Wade–Click Here

This course will be built around THE book of the same name — 67 SHOTS: KENT STATE AND THE END OF AMERICAN INNOCENCE — which dives deeply into a singular moment in American history. On May 4, 1970, Ohio National Guardsmen fired upon and killed four students at Kent State University and wounded nine, one paralyzed for life.  EmpowerU will be exploring Kent State on the 52nd Anniversary of the tragic shooting.
The shootings shocked the nation, but in two different directions. One side saw it as a brutal putdown of a legitimate student protest against the war in Vietnam. The other cheered the shootings as not only deserved but long overdue. Then as now, America was a deeply divided nation, coming off a decade defined by assassinations, the Civil Rights struggle, burgeoning feminism, and so much more. All those roiling waters of the 1960s flowed together that weekend a little more than half a century ago on the Kent State campus in northeast Ohio.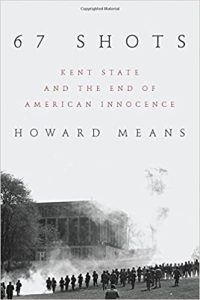 Howard Mean's great book "67 Shots"--makes extensive use of more than one hundred twenty-five oral histories stored at Kent State. It finds and defines faults, it traces patterns, but it doesn't take sides, and this course won't either. America itself went off the rails on May 4, 1970.  Author Howard Means will show you why and how, and with what lasting consequences. Those 67 shots fired at Kent State live with us still.
Speaker Bio: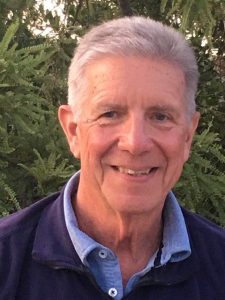 Howard Means is the author or co-author of eleven books, including the first biography of Colin Powell; Johnny Appleseed: The Man, the Myth, and the American Story; 67 Shots; and most recently Splash! 10,000 Years of Swimming. A former syndicated columnist (King Features) and senior editor at Washingtonian magazine, he lives in rural Virginia.